Our pre-war house was build in 1920 and is situated on the edge of the center in one of the most beautiful quiet and green streets of Rotterdam.
Beautiful, comfortable, spacious.
Located on the ground floor and the first floor.
Close to Central Station and public transportation.
This home is about as comfy as it gets!
3 double rooms
1 living room
1 kitchen
3 bathrooms
2 toilets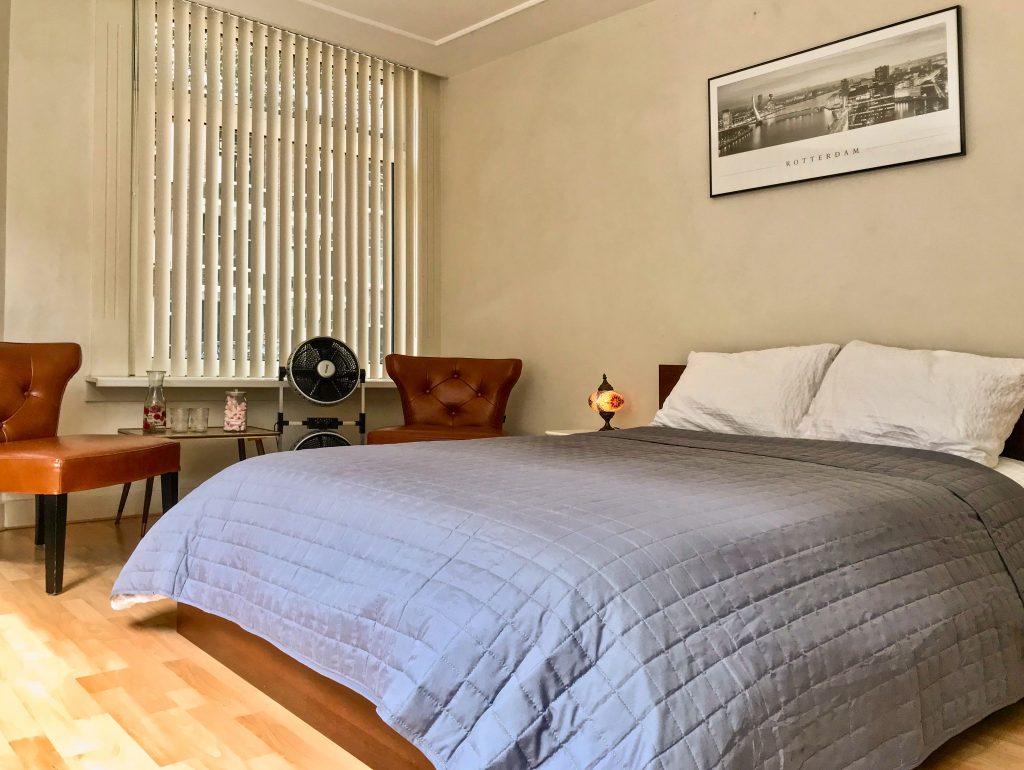 1 double bed
1 private bathroom (ext)
1 double bed
1 private bathroom (int)
"Beautifully decorated, clean and stylish, in a prime location near the heart of Rotterdam. We highly recommend this wonderful little spot for your next trip to Rotterdam"

*****
"It was the sweetest welcome and starting point for our journey"

*****
"Extremely clean and comfortable. The location was 10 min away from the central station. I recommend this house!"

*****
"Beautifully decorated, clean and stylish, in a prime location near the heart of Rotterdam. We highly recommend this wonderful little spot for your next trip to Rotterdam"

*****
"It was the sweetest welcome and starting point for our journey"

*****
"Extremely clean and comfortable. The location was 10 min away from the central station. I recommend this house!"

*****